Is Consignment Serving the Connected Customer Best?
The resale market, and specifically apparel resale, with convenient marketplaces showcasing curated finds to the connected customer, is gaining share of traditional retail sales. According to the ThredUp Annual Resale Report for 2018, the $20B Apparel Resale market is expected to grow to $41B in 2022. The US Apparel Resale market represents not only all secondhand apparel, both online and offline, it also includes traditional thrift stores, and established auction sites such as eBay.
Traditional retailers take note: resale shopping is not only thriving in the face of the ailing traditional retailer, its adopting some of the latest trends in the process.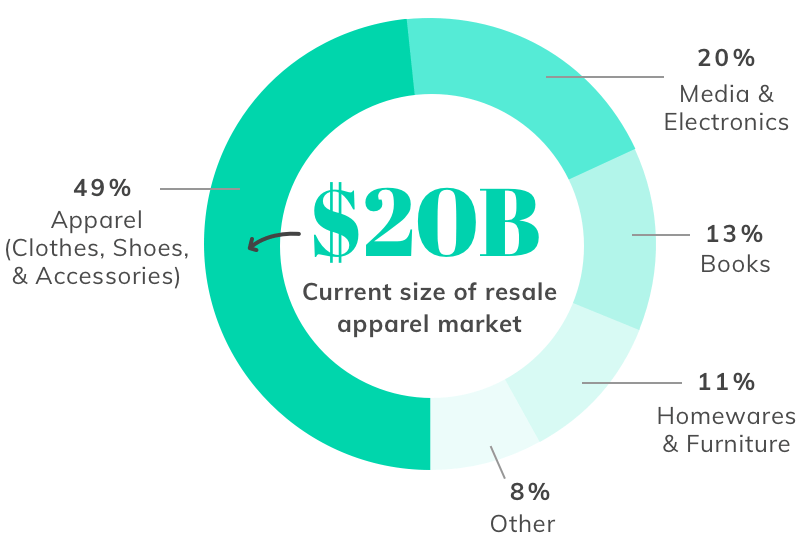 Stigma to Sustainability
The rise of fast fashion, cheap clothes, and a 'take-make-dispose' system of textile production and consumer adoption has taken a toll on the environment. A recent report published by the Ellen Macarthur foundation, points out that more than half of fast fashion production is disposed of in under a year, and one garbage truck full of textiles is landfilled or burnt every second.  While outlining the current trajectory of the US textile economy, the report, entitled: A New Textiles Economy: Redesigning Fashion's Future, also lays out a plan .. transforming the way clothes are designed, sold, and used.
The resale market has shed its stigma, and grown the loyalty of the increasingly eco-conscious, value-conscious shopper. With its emphasis on sustainability and a commitment to recycling, up to 18% of American shoppers are regularly purchasing goods at resale stores (National Association of Resale Professionals). 
From Clicks to Bricks
With technology at its core, the newcomers to the resale market have typically followed an entry into the market with eCommerce first, then brick-and mortar, instead of the traditional expansion of in-store retailers to eCommerce. 
Most notably ThredUp, the online secondhand clothing store, opened its first 'smart' retail store in 2017. The store, powered by data analytics, curates fashions by determining what brands and styles are trending in the region and updates inventory on a rolling basis, the company said. 
Also online, but in stark contrast to Thredup is the RealReal; the luxury consignment store. The RealReal offers its buyers an authenticated luxury consignment selection, and its sellers as well, a personal concierge service. The RealReal experimented with an ultimately very successful holiday pop-up store first in 2016, then opted to expand to a physical location in NYC. "We not only created a concept store that represents The RealReal with the best product, but we created a next-level customer experience for buyers and consignors that leverages the speed of e-commerce with the brand experience of brick-and-mortar." said The RealReal CEO and founder, Julie Wainwright.
Many eCommerce analysts, and successful retailers agree, there is still a need for an in-store experience, whether that is to see, try, and experience a brand, or support ecommerce shopping logistics including returns in store. The accumulated shopping data from the online customer as well, supports this need to build relationship, value, and customer loyalty. 
The Mobile Experience
Retail mobility has evolved from servers on a shopping cart, hefty price checkers and inventory counters, to the original line busters. The tablet that accompanies the store associate of today, ready to access alternate items, store inventories, and customer loyalty points, hardly resembles the corded and cradled brick-like device, that rarely left the back office. 
Mobility has extended outside of the store as well, to provide a platform for customers that includes optimized eCommerce shopping, native apps, as well as direct interaction with the store. Whereas for the traditional retailer, the App has only recently held a parking space on an increasingly lengthy technology roadmap, the resale market has typically led its deployment with its mobile application as its first, and sometimes, only, shopping platform.
While traditional retailers, apparel and fashion especially,  have been slow to adopt a comprehensive mobile retail platform, resale has used mobile as its launching pad. Poshmark, for example, where buyers and sellers join on a hosted platform, originally launched as mobile-only in 2011, and did not launch a website until 3-4 years into the business. Today, nearly three million sellers and tens of millions of users buy, sell and trade fashion products on Poshmark... 
Curation and Community
Finally, it seems the resale market leaders, have managed to bring the personal experience to shoppers; something traditional retail has struggled with as of late. With curated offerings, personalized shopping services, and the community aspect, resale is naturally offering what traditional retailers struggle to authenticate.
Grailed, the men's resale site that launched in 2014, aims to do just that: Grailed has won over this customer with the three c's — content, community and curation — and each 'c' creates a loop that's hard for clothing enthusiasts to escape. According to Gupta, Grailed's CEO, Customers are learning about brands on Grailed, shopping from these brands on Grailed and selling them on Grailed. The team has tapped into Millennials' need to promote rare purchases on Instagram, their entrepreneurial spirit and their fickleness. As soon as they are over a product, they can sell it and buy something else.
While traditional retail may struggle to keep up with the customer, resale, it seems, is making them happy until they get there.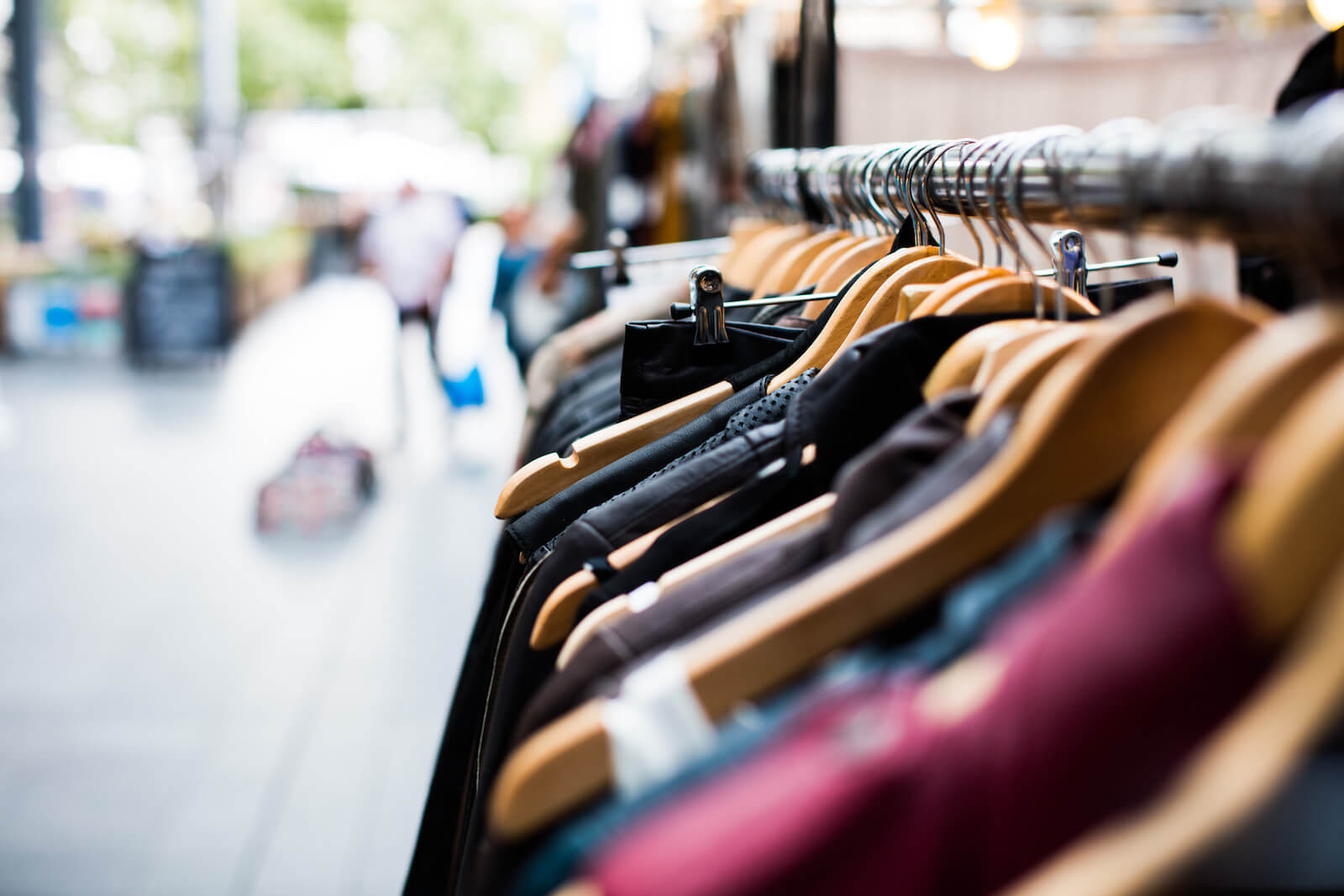 Daymion Phelps is the Vice President of Business Development for POS.com, providing automation solutions, and consulting services to retailers in every stage, from startup to enterprise.  Daymion has a background in apparel retail, and has provided store automation sales, consulting and implementation services to leading multi-commerce retailers for over 15 years.