Industry Leading POS Systems in New Jersey

POS Systems for New Jersey Establishments
Although POS.com is a New York-based company, we provide industry leading POS systems for New Jersey establishments as well. We combine the best software and hardware to improve the point of sale for retail businesses, dining establishments, and grocery stores in the area. We also provide on-site support for your peace of mind. Let us know what you need, and we'll find the best solution for you.
Find a POS solution for every application.
New Jersey is one of the most densely populated states in America. It makes sense that restaurants, retail establishments, and grocery stores are everywhere. These establishments remain competitive by providing what all customers want — convenience. This means polishing up on customer service and stocking up on whichever products are in highest demand. It also means streamlining the buying experience.
At POS.com, we make the buying experience better through a combination of hardware and software that speed up the point of sale.
Our POS specialists do not settle for a one-size-fits-all system, though. Every system has its benefits and pitfalls just as every client has unique needs. We take into account the way businesses operate before we look for a POS solution that matches each one.
From restaurants to retail shops to grocery stores, our POS solutions streamline the workflow and maximize efficiency in every New Jersey establishment.

Our products feature:
Tailored POS system

Unparalleled on-site support

Ideal combination of software and hardware

Streamlined multichannel POS solutions

Integrated third-party programs
Trust our POS system experts to find the best point-of-sale solution for every dining establishment, retail business, and grocery store in New Jersey. We source, compare, and test a multitude of POS systems and complementary technology to have a better grasp of which system works best in every scenario.
We also provide installation service and staff training along with local on-site and remote technical support for all clients.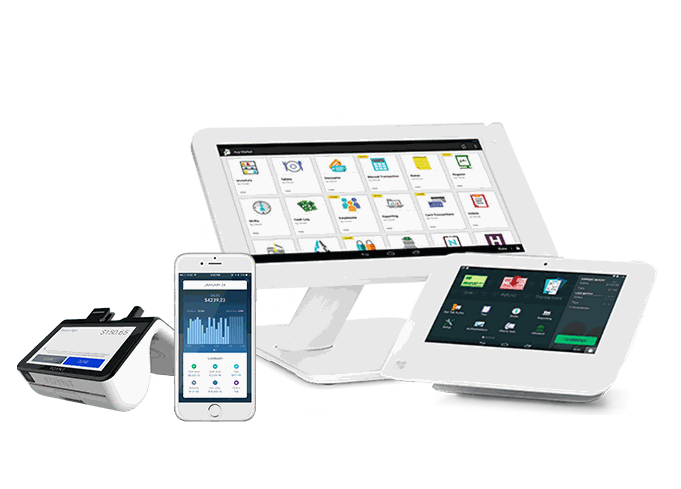 Discover how we do it.
At POS.com, we are dedicated to helping you boost productivity, maximize profitability, and inspire customers to return. We do so by customizing a point-of-sale system that responds to your business needs. .
With an experienced team, we take you through a simple process:


Step 1:
Discovery and Discussions
We get started by asking questions that help us understand your business, how you run, and your plans for growth. We consider the challenges you encounter in your industry.
Step 2:
Analysis and Brainstorming
Our POS experts gather together for a brainstorming session. We analyze the business size, store location, average foot traffic, and number of staff to determine a suitable POS system.
Step 3:
Delivery and Installation
We make sure you're 100 percent onboard the POS system. Once we get the green light, we schedule a date and time to install the system and train your staff.
Step 4:
Post-installation Support
Even the world's most advanced technology experiences issues. We readily dispatch experienced team members to address technical concerns regarding the POS system or provide remote support.
Because we know your business isn't going to remain the same, we help you migrate data to another POS.com product as you scale up your business. And we will do this for free.
Our POS systems are tailored for each client and come at reasonable prices. Contact POS.com today for industry leading POS software, hardware, and related services in New Jersey.
Ready to get started?
Let's get your business lifted off with the perfect Point of Sale solution.
GET IN TOUCH WITH A SPECIALIST
or call us toll-free at
+1 888-860-8988