Improve Your Business and Gain Full Control with our Smart POS Solution

Sell anywhere, through any channel
Accept any form of payment you want, including support for EMV and Apple Pay
Maintain control of your inventory, across all locations
Keep customers coming back with tailored loyalty programs and omnichannel support
How it Works
Our extensive experience, evaluation, and review process of the top point of sale systems allows us to provide a single point of accountability for hardware, software, and support that's fully customized for your business needs. Each business is unique, and your POS solution should be unique to your business as well. We take the hassle out of looking for a POS system.
We help you find the the right POS, the best POS, right now.

Step 1
Complete the quick quote request form

Step 2
One of our specialists will contact you within minutes

Step 3
Onboard and watch your business grow

Fully Tailored for your Business
We have partnered with the best companies to provide you a custom tailored experience. From software to hardware and accessories, dedicated training by our experienced staff, and integration with many integral services - POS.com provides an all-inclusive package so you can focus on running your business.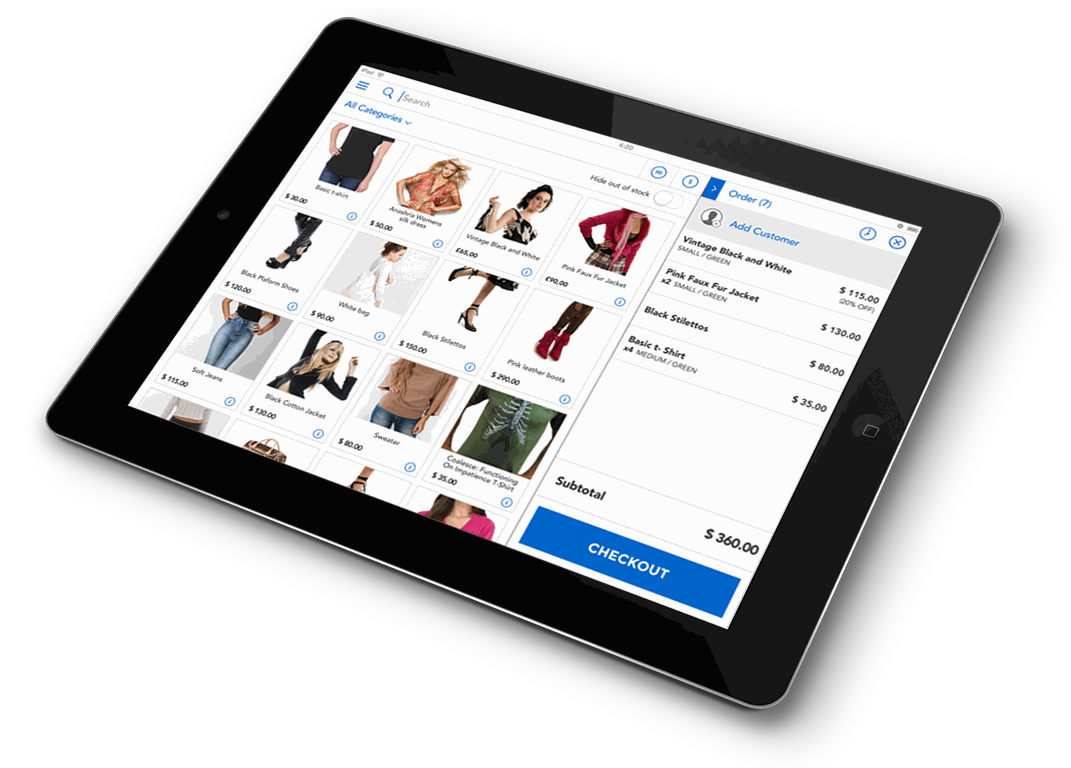 What we do
Established in 2014, POS.com was founded to bring restaurants and retailers, of all sizes, the technology they need to increase sales, make better decisions, create happier customers, and run their business.
Whether you're opening your first store, restaurant, or salon, you will find the right point of sale solution for your business. At POS.com, we offer full solutions that include software, hardware, and service throughout all the steps of the process, from installation, to training, integrations, and support.
Tailored to Your Business

Unparalleled Local Support in 50+ Cities

Software, Hardware, and Service Included

Affordable Options

Omnichannel and Multichannel Solutions including Warehouse Solutions

Support for Any Business Size, from Independents to Chains

Third Party Integrations (Accounting, Ecommerce, CRM)
How we help your business

Consultation
As part of our initial consultation, we will ask you some discovery questions in order to better understand your business, your plans for growth, and overall system objectives including inventory tracking, and tailored customer marketing. This process along with careful consideration of your 'wish list.' allows us to recommend the right solution for you.
Installation
At POS.com, we offer a wide range of installation, options, including: remote support or onsite implementation of software, and hardware, including network setup, and mobile device setup.
Training
At POS.com we are by your side through each step of the process, from your initial data setup and configuration, to your go-live date. We offer training programs that fit your needs. From onsite and classroom training options to remote and web-based tutorials, we will show you the way.
Support
POS.com offers local support nationwide. Services include incident only support, available for you, only when you need it, or full support services including 24x7 help-desk and IT managed services.

"POS.com has been an integral part of our growth strategy as we've reached over 100 stores. They've provided consulting as well as deployment service in areas like POS, eCommerce, OMS, and CRM. They were able to coordinate integrations from different vendors to allow our customers a seamless omnichannel experience."


Bob Dwyer
CFO of J. McLaughlin "POS.com; they really helped us with the POS and eCommerce selection process, as well as made it much simpler. They spent time understanding our needs instead of just trying to push a specific product like many other vendors."


Andrew Goetz
Founder of Malin and Goetz

"POS.com has become an integral part of the growth of our business. They've given us a single point of accountability that bridges processes, hardware, and software. POS.com was definitely the right team to implement a thorough retail POS system that could help us optimize every department."


Liz Thorpe
VP of Murray's Cheese