Point of Sale 101
The Basics of a Point of Sale System 
A point of sale or POS for short refers to the processes involved at the register during a sales transaction. All businesses where goods or services are offered and paid for incurs this stage. Before computer systems became more mainstream and affordable, this process was done via traditional electronic cash registers or even calculators with integrated receipt printers. Though this may seem archaic by today's standards, there are still many businesses that use this old-fashioned way. It can be due to certain cost restrictions, or just simply not being aware of the benefits of a proper POS system.

We go over the basic anatomy of a point of sale system, and why it's so beneficial for your business.

So what makes up a point of sale system?
A point of sale system is a central component of your business and consists of several key components of both hardware & software that work in tandem to allow the cashier to be able to complete transactions for the customer. Though the software may differ drastically, the hardware used are mostly universal.
The Hardware

Computer register screen (monitor, tablet, etc) - which enables a visual representation of the different functionalities of the system. Ring up a sale, view comprehensive reports, and manage inventory by using the GUI (Graphical User Interface).

Barcode scanner - All items offered in your business can be stored in the inventory management system, and the barcodes can be utilized to automate the checkout process by easily scanning it to pull up all relevant information such as pricing and stock quantity.

Credit card terminal - In a 2017 survey (https://www.tsys.com/2017uspaymentstudy), payment processor TSYS asked over 1,000 consumers which payment method they prefer. Seventy-seven percent chose credit/debit cards, while only 12 percent preferred cash. Cashless payments are only set to increase, while contactless payments increasingly in popularity as well. 

Receipt printer - Though modern POS systems provide the option of sending the customer email/text receipts, traditional paper receipts are still preferred by most shoppers due to the simple and instant gratification of having something that summarizes the sale, on hand.

Cash drawer - Even if cashless payments are preferred by many shoppers, you shouldn't neglect the customers using cash. It's straightforward - a drawer that holds cash in order to give customers change for their purchase. 
The Software
Two common POS software types are local (on-premise) and cloud-based. Local POS systems are installed on a one or more computers in your business location with an optional backend server that acts as a centralized data storage of all point of sale activities. You're responsible for maintenance of the software, and may require additional resources for proper setup of network infrastructure for optimal security and performance. 
Cloud-based POS solutions are sometimes known as Software-as-a-Service (SaaS) POS and a bulk or all of the software is accessed via the internet and is hosted on the cloud. These solutions usually have measures put in place to allow continuous use of the software even if your internet service goes down. For more information on cloud vs local POS solutions, click here.
CUSTOMER TESTIMONIAL
"We are a wholesale florist on w 28th st, who needed to upgrade the processing of our business. We had viewed many offers of online service over the years as we grew, but had never found one that fit and we were comfortable with. These were various Flower related Software companies both Domestic and International, none came close to the service that POS.com afforded. This proved to be key as the roll out of the system went far better than we had envisioned and the continuing partnership solves issues quickly as they come up, so we are able to further develop the system to our needs! Working with the team at POS.com helps our business move forward, we are a very happy customer!" 

G.Page Flowers
What makes a good POS System?
The general concept of all point of sale systems are identical - process the sale and record the transaction along with providing inventory management. Though this alone may help your business, it may not be enough to truly streamline your everyday operations. To efficiently run and grow your business, you need the tools and feature-set that can accomplish many of the tasks that can be critical for your business:
Detailed sales reporting - Helps you analyze and forecast future sales, keep accurate books, and run promotional campaigns to increase sales. Find out which products are moving, and which are not, and capitalize on that information to better plan your sales or marketing strategy.



Integrated payment processing - Simplifies the sales process and keeps all data within a centralized system for better accuracy and efficiency.



Flexible inventory management - Being able to customize your inventory data based on your business type, along with having the ability to easily import & export the data that's compatible with other software. Create automatic alerts based on stock levels, and other factors such as expiration date.



Employee management - Keep track of your staff and provide them a simple way of clocking-in & clocking-out. Easily manage their scheduling and payroll. 



Customer management - Get to know your customers better, keep in touch even after the sale via mailing lists, and other marketing tools. Providing a personal touch and loyalty rewards are a great way to keep customers coming back. 



Hardware compatibility - Easily add devices such as mobile terminals, barcode readers, and tablets to help simplify things. Wireless barcode scanners are a godsend when you need to run stock and your POS system is located on the other side of the store. Integrated scales are great when you need accurate weights and prevents potential human error.



Performance - No matter how many great features, it's all for nothing if the system just doesn't perform well. Taking too long to process things will slow the most basic tasks. Program crashing during critical operations will frustrate you and your customers. Bugs within the software can cause data inaccuracy or corruption. Software is never perfect: just look at how often something like the Windows Operating System is updated. You want POS software that is consistently updated and patched for any vulnerabilities. 



Security - When you're dealing with people's money, and sensitive customer information, it's imperative that the system is secure. There are many aspects to security, and it's applicable to software, hardware, network infrastructure, and even human negligence. Because there are so many parts to this, it's best to pick a POS system that is secure, so that at least one variable is resolved.



Integration - Being able to integrate and work alongside other software you're using can greatly benefit your business. Maybe you're using Quickbooks and would like to automatically synchronize data between it and your POS system. Or you may want to sync product, customer, and order information between your point of sale system and your e-commerce site. Having a system that can accommodate to this need will help you run your business more efficiently. 



Scalability - As your business grows, your POS system needs to grow with it. Whether it's multi-location or omni-channel sales - we recommend you keep the future in mind when looking for your next point of sale solution.
Does it really matter?
Providing a great customer experience is important. Making the checkout process quick and seamless is one way of doing that. Catering to their needs with timely re-stocking of inventory is another. Giving your customers a reason to come back with loyalty rewards, and executing strategic marketing plans that keeps them interested in the products they may be looking for goes a long way. Providing you and your staff simple and intuitive ways of managing everyday tasks leaving more time to focus on growing the business. You can explore additional sources of revenue by expanding to other sales channels and easily manage it through one system. 
All this is possible with a POS system. 
But... Isn't it expensive?
Budgeting is real and it matters to your business. While it may be daunting and overwhelming replacing something you're so used to with new technology, it's important to understand that the time it saves on every day tasks, the accuracy it provides, in addition to the plethora of useful tools that help better market your business to your customers - it's a no-brainer. The return on investment greatly outweighs any costs involved.
Your business actually saves money by implementing a POS system by:
Eliminating inventory shrinkage due to theft, waste, and misuse by employees.

Providing better margins based on detailed sales reports, which you can use to strategically promote specific under performing items.

Improving accuracy by not manually punching in the price for each item during a sales transaction. Say good-bye to human error and guesswork. 

Reducing paperwork, which in turn saves time you spend on your business. Whether it's calculating business taxes, doing inventory, compiling sales figures, and other necessary operational tasks.
These days, there are point of sale solutions that fall within a wide range of prices. There are free POS solutions, though lacking in some features, that may work for your business. Many solutions are offered for low monthly fees as well. Whether you run a retail store, restaurant, bar, pizzeria, salon, or grocery store - there is no reason for you to not invest in a point of sale system.


At POS.com, it is our mission to provide you a fully customized POS solution that fits your budget, meets your business needs, and helps you grow your business.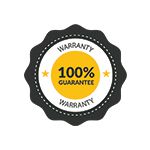 Exceptional Warranty


Overnight replacement guarantee of your POS.com certified Hardware.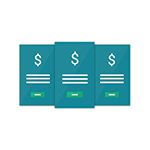 The Right Selection

We offer a selection of POS solutions, our experienced consultants will match you to the right product.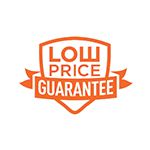 Price Match Guarantee

Price match Guarantee when purchasing a complete POS.com package, Software, Hardware, and Merchant processing from POS.com.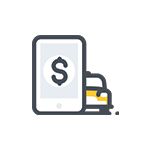 Payment Processing

Payment Processing: We guarantee to match or beat your current Payment processor's rate.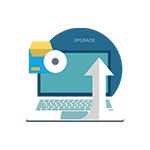 Upgrade Guarantee*
If you outgrow the software, we will provide the professional services required to migrate your data into another product completely free of charge.
* Note, for certain products we may not be able to migrate sales history. This excludes any additional training, software installation and hardware installation, as well as any 3rd party fees.