Custom POS Systems for Retail Businesses in New York
Retail POS Systems in New York
POS.com is an NYC-based company that finds Point of Sale (POS) solutions for retail businesses in the city. In addition to hardware and software, we provide on-site support to make sure the system is always running at its best. Our POS systems for New York retail businesses supports all sizes, from independent operators to multi-location chains and franchises.
Find the best POS system for every application.
New York City is home to POS.com so we know how busy the operations get in local retail stores. We are also aware that many people overlook the importance of a POS system to their business. These types of hardware and software are meant to streamline the workflow and maximize efficiency in every store.
Keep in mind, however, that POS hardware and software are not all the same. They all have unique advantages and pitfalls — the overall efficiency of a system depends on how the business operates. We have helped countless businesses find a POS system that best matches their needs. Let us help you make that decision.
We help NYC retail stores prosper by finding point-of-sale systems that:
Is tailored for each retail business's needs

Has unparalleled local support within the city

Includes software, hardware, and services that work together

Incorporates omnichannel and multichannel point-of-sale solutions

Integrates third-party programs like accounting, e-commerce, and online shopping
Our POS experts provide the best POS solution for every retail business based on their needs and the industry trends. We shop, compare, and test POS systems and complementary tools to find the most ideal one. Our team provides hands-on assistance, from installation to training, from integration to maintenance and technical support.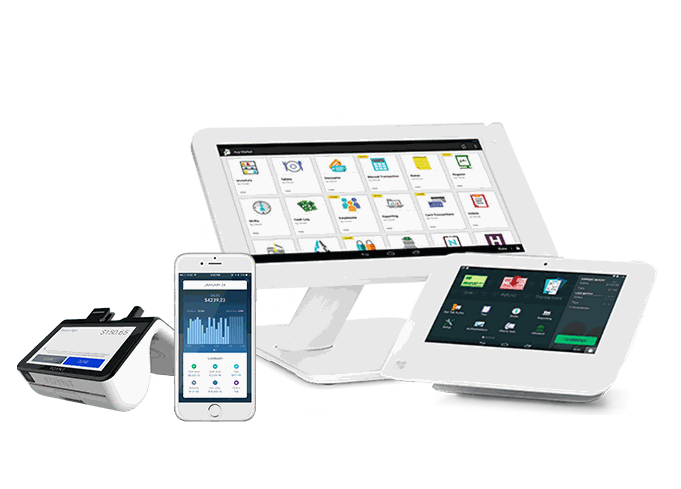 Discover how we do it.
Our NYC-based company has a team of business gurus, developers, and engineers who have firsthand experience in retail. We know which solutions maximize efficiency, boost productivity, and entice customers to return repeatedly.
Take a look at how we find the right solutions:
Step 1:
Discovery and Discussions
First things first: one of our consultants holds a discussion with you about the issues you face at the point of sale. This discussion gives us a better understanding of your business and how it operates.

Step 2:
Analysis and Brainstorming

Our team analyzes your data and situation so that we can brainstorm potential point-of-sale solutions. We take into consideration your business size, location, and number of staff.

Step 3:
Delivery and Installation

After you have confirmed the decision, we will arrange a date and time for POS system delivery and installation. We train your staff in addition to setting up the system.

Step 4:
Post-install Support

Even the best electronic device is susceptible to problems. Our team knows this so we readily dispatch someone to your NYC retail store before your POS concern affects business.

Your retail store may grow and have other locations, which means processing more data. As such, we'll help you migrate your data to another POS.com product to serve your current needs. This professional service is done free of charge.
POS.com presents industry leading POS solutions that won't break the bank. We are the top source for hardware, software, and services that support the size of any retail store in NYC. We find the best solution whether it is for an individual store that recently opened or an established multi-store chain.
Fill out our contact form and tell us what you need today.

Ready to get started?
Let's get your business lifted off with the perfect Point of Sale solution.
Get in touch with a specialist
or call us toll-free at
+1 888-860-8988