Industry Leading Restaurant POS System in New York City
Restaurant POS Systems in New York City
There is a reason people call New York City the City that Never Sleeps. Everywhere you go at any time of the day or night, there are restaurants to satisfy the cravings of both residents and tourists. POS.com is a New York-based company and we are well aware of this. We help these establishments prosper by providing industry leading Point of Sale (POS) systems for restaurants throughout NYC.
Serve your customers better with a custom POS system.
At POS.com, it doesn't matter whether the client we are handling runs a mom-and-pop bistro that has been around for years or a new branch of a restaurant franchise. Our POS system specialists find the right POS solutions for restaurants of all sizes. Our team provides hardware, software, and on-site support to make sure the systems are at their best. This way, we help local dining establishments serve their customers better.
We are dedicated to finding the right solution for your business. Our team knows that some restaurants are eat-and-go while others entertain patrons for hours at a time. We are also aware that the varying restaurant size and foot traffic play a role in an establishment's point-of-sale cycle. So we provide custom POS solutions.
Our specialists conduct market research and test POS systems to determine which is most suitable for every NYC restaurant. As such, we find the hardware and software that maximize your efficiency and productivity.

Clients trust our company to find a POS solution that:
Is tailored for each restaurant's needs

Features quick and efficient local support

Combines the most effective software and hardware

Streamlines omnichannel and multichannel POS solutions

Integrates third-party software programs, like accounting and e-commerce
Our POS system specialists offer hands-on support to every client, from installation to staff training to integration. We also provide maintenance services and technical support to keep the POS system optimally running all the time.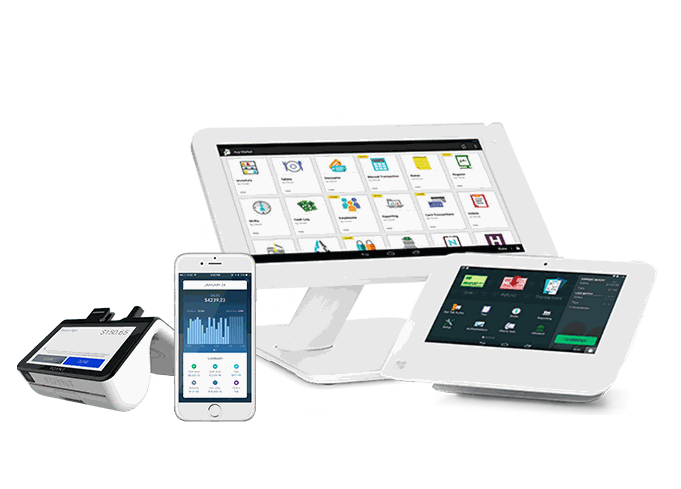 Discover how we do it.
Our New York-based company has worked with multiple restaurants of different sizes. We are aware of how POS systems complement the operations in every establishment, from small cafes to large establishments. Our restaurant POS system promotes efficiency and turns one-time customers into regulars.
This is how we work:

Step 1:
Discovery and Discussions
We hold a thorough discussion about what your restaurant needs most at the point of sale. We ask about daily operations for a better understanding of your establishment and what it needs.

Step 2:
Analysis and Brainstorming

Our POS system specialists analyze your establishment's requirements. We find a system based on the size of your restaurant, the number of daily customers, and the number of staff.

Step 3:
Delivery and Installation

Upon your approval, we install all components and integrate the new POS system into your restaurant. We also conduct trainings on how to maximize the use of the system.

Step 4:
Post-installation Support

We remain on-call for any issues you may encounter with the POS system. We can dispatch someone to your NYC restaurant or provide remote support.

Your restaurant may scale up, which means processing more data. As such, we provide professional services to migrate your data to another POS.com product that can serve your current need. And we'll do this for free.
POS.com presents reasonably priced POS solutions that contribute to your customers' positive dining experience. We are the top source of industry leading POS hardware, software, and services.
Email us or fill out our short contact form today for inquiries.

Ready to get started?
Let's get your business lifted off with the perfect Point of Sale solution.
Get in touch with a specialist
or call us toll-free at
+1 888-860-8988